Oil for hair loss problem – Lass Naturals IHT9 with Bhringraj Oil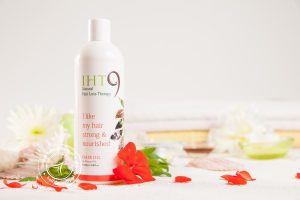 Is hair loss also your problem? Before you start to look for medical assistance, try the power of Indian herbs. These were locked in the hair oil, Lass Naturals IHT9. There is, among many bhringraj oil – one of the most popular Indian oils for strengthening and hair growth. Check out this product and see for yourself if it will work also for you.
Herbs and oils used in Ayurveda, combined in right proportions are great for hair care. In particular for hair dealing with excess hair loss. Such hair require strengthening and intense regeneration. It all starts in the hair bulbs, so effective oil (e.g. bhringraj) should, most of all, boost micro circulation.
Nonetheless, much more effective is combination of such ingredients as aforementioned bhringraj oil as well as other Indian oils and extracts from exotic plants. Complex of such substances can be found in oil for hair loss, Lass Naturals IHT9.
LASS NATURALS IHT9 CONTAINS:
Bhringraj oil (Eclipta alba), is one of the most effective oils for hair growth. This Indian plant extract and pure bhringraj oil have complex action:

speed up hair growth,
darken,
strengthen,
eliminate excess falling out,
help eliminate dandruff,
stimulate growth of new hair,
make have bouncy,
provide volume,
prevent premature grey hair, etc.

Other Indian extracts: brahmi (Bacopa monnieri), amla (Emblica officinalis), henna (Lawsonia inermis), jatamansi (Nardostachys jatamansi), methi (Trigonella foenum graecum) and neem (Azadirachta indica).
Natural vegetable oils: olive oil with moisturising properties, soy oil for protection and nourishment for skin and hair, rare walnut oil, sesame oil with high content of phytosterols, coconut oil with content of saturated fatty acids, universal jojoba oil and apricot kernel oil.
Oil for hair loss problem, Lass Naturals IHT9 is so effective not only because bhringraj oil in the composition and other extracts. It is worth to pay attention to the fact, that it is entirely natural product. It wasn't animal tested. It is free of artificial colourants, mineral oil, fragrances and preservatives.